| Bulan | Kurs |
| --- | --- |
| 1 - 15 Desember 2017 | IDR 13.538 |
| 16 - 30 November 2017 | IDR 13.544 |
| 1 - 15 November 2017 | IDR 13.518 |
| 16 - 31 Oktober 2017 | IDR 13.501 |
| 1 - 15 Oktober 2017 | IDR 13.304 |
| 16 - 30 September 2017 | IDR 13.337 |
| 1 - 15 September 2017 | IDR 13.346 |
About Rayspeed
Assalamu'alaikum / Greetings, PT. Rayspeed INDONESIA was officially founded on 1st April 2000, as the International Freight Forwarder. Our motto, Experience Makes Difference, encourage us in developing our human resources, in order to provide professional service, customer satisfaction, and quick response.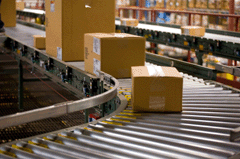 However, I believe that skill is not the only factor for this business to succeed, the basic foundation of all is the mentality of the person. That is why I am very eager to develop Rayspeed's staff mentality day to day.
At the end of 2000, Rayspeed developed International Courier Service, becoming one of our main service besides our existing Freight Forwarding Service. Looking at our experience and customer's feedback, on Year 2001 Rayspeed stated on the business card our three core values of Rayspeed, they are; Ramah (Hospitality), Jujur (Honest), and Mudah Dihubungi (Easy to reach). It's not easy to achieve this. But, we believe that in every person, those values are already built in. Our challenge is to awaken these potentials, to enable us to give unrivalled service to our customers.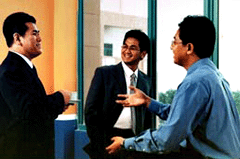 On July 2005, we finally opened our first national branches in Cikarang. Our services proven to be a favorite among the companies there. We don't just promise the service, we actually deliver and ensure that they're of high quality.

I am not the one who made Rayspeed what it is today, but it was our team's work and dedication to excellence. Without a wheel, a car cannot run - without them, we are not going to take off.

Wassalamualaikum / Regards,

H. ASRI RUKUN, SE
VISION
Bringing Rayspeed as a reputable worldwide brand of the truly Total Transportation Service Company.
MISSION
Rayspeed believes that by offering the various services to our customer, it will automatically lead the solution on the customer's requirements. You do not have to worry of your cargo's movement, since Rayspeed will guide you based on your needs to the better decision.
MOTTO
EXPERIENCE MAKES DIFFERENCE
VALUES
RAMAH (Hospitality)
JUJUR (Honest)
MUDAH DIHUBUNGI (Easy to reach)